Watch as Citizen Bike is featured on ABC's The View,
11am EST/10am PST on May 31st
, as one of the summer's must have gadgets.
Folding Bicycles by Citizen Bike for commuting, travel and just around town – riding bikes has never been so much fun.
Carrying bags for your folding Citizen bike for travel, storage and convenience.
Gear up! Everything you need to accessorize you and your Citizen folding bike – helmets, racks, fenders, seats & more.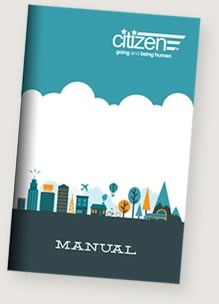 Citizen Bike Folding Bicycle Manual
Want to learn more?
Please download a copy of your manual for a complete guide to setting up your new bicycle.
Before using your new Citizen Bike, please follow the setup steps and practice proper folding and unfolding procedures. With a bit of practice, you should be able to fold your bicycle quickly and easily.