Daily Candy
"You Say You Want a Revolution"

April 2, 2008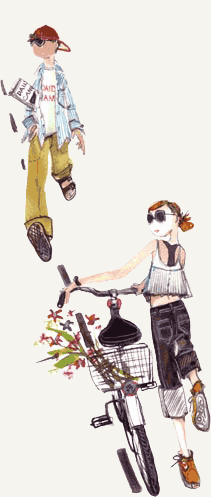 After you lost the pot to Two-Bits McGee, who flopped a two-seven on the river, you swore you'd never fold again.
But if you play your cards right, folding can land you a winner. Like the Citizen Bike, the latest evolution in two-wheel technology.
Each folds down to portable suitcase size and is light enough to carry, with three styles ranging from 23 to 30 pounds (all tagged at proletariat prices).
The Gotham, made of lightweight aluminum, comes in copper or silver with twenty-inch wheels. Want smaller? Channel your inner-Japanese club kid with the Tokyo: It has wee wheels (just sixteen inches) and a white, mango, black, or silver frame.
All bikes have a quasi-futuristic feel and can be delivered right to your door.
Sounds like as sure a bet as any.